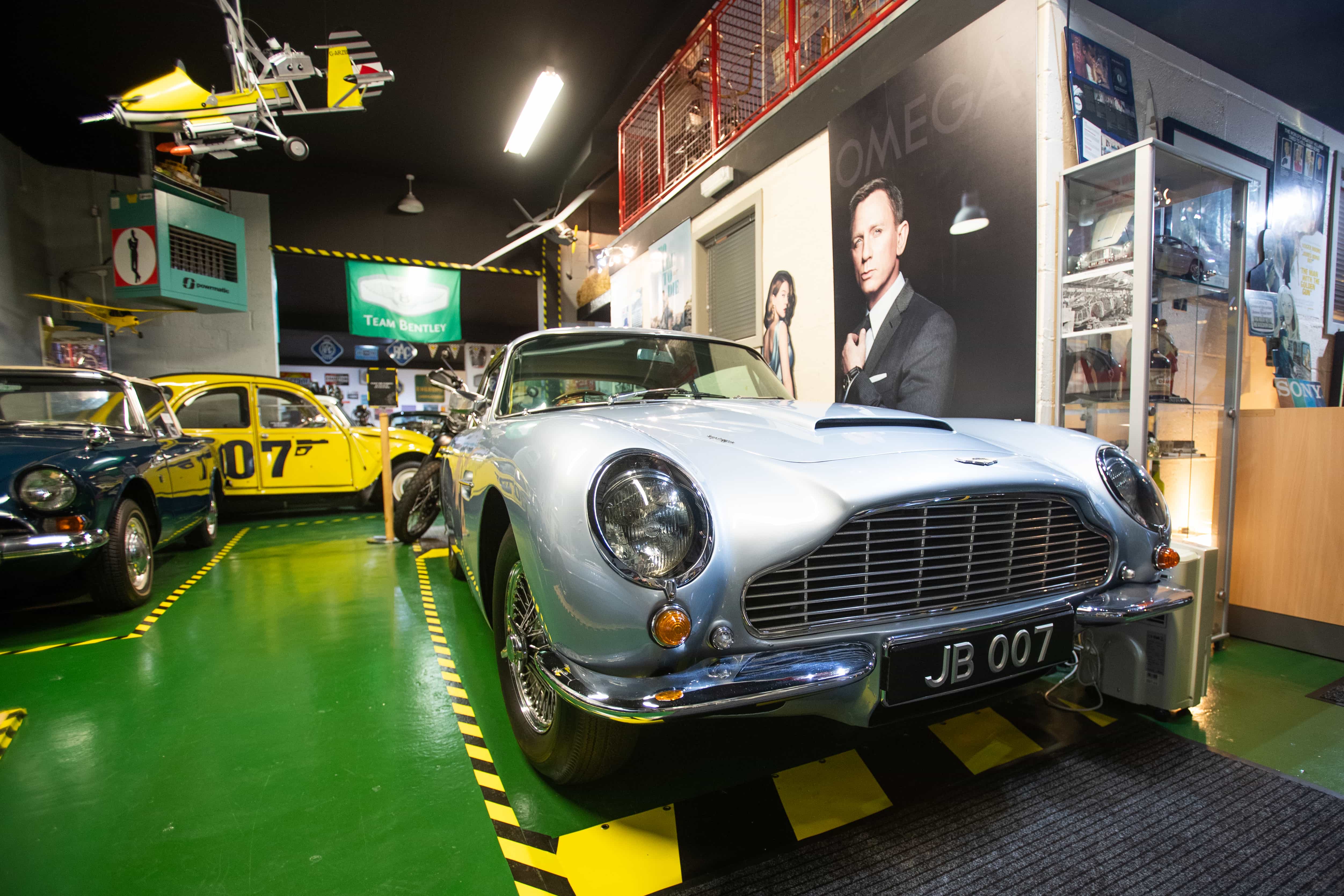 Bo'ness Motor Museum
Bo'ness
Adults £6.95 / Children £5.00
You will find a fantastic collection of classic cars, including world famous TV and Movie cars and props from James Bond, Harry Potter, the 51st state and much more.
A private collection of over 25 vehicles, including the Lotus Esprit SI from 'The Spy Who Loved Me', the BMW 750 from 'Tomorrow Never Dies', Thunderbirds Hover Bike, The Harry Potter Car, and 'Tardis' props from Dr Who.
In 1999, Colin Anderson decided to display his own cars and James Bond (007) memorabilia from his considerable and growing collection.  After much planning and renovation, the Bo'ness Motor Museum was officially opened at Easter 2004 by Caroline Munro and Shane Rimmer, 2 of the stars of the Bond film, "The Spy who Loved Me".
The venue is so much more than just a motor museum but includes a wide range of Bond memorabilia including cars, props and posters from many 007 films and TV, plus a comprehensive collection of transport memorabilia and a varied selection of artefacts from days gone by.