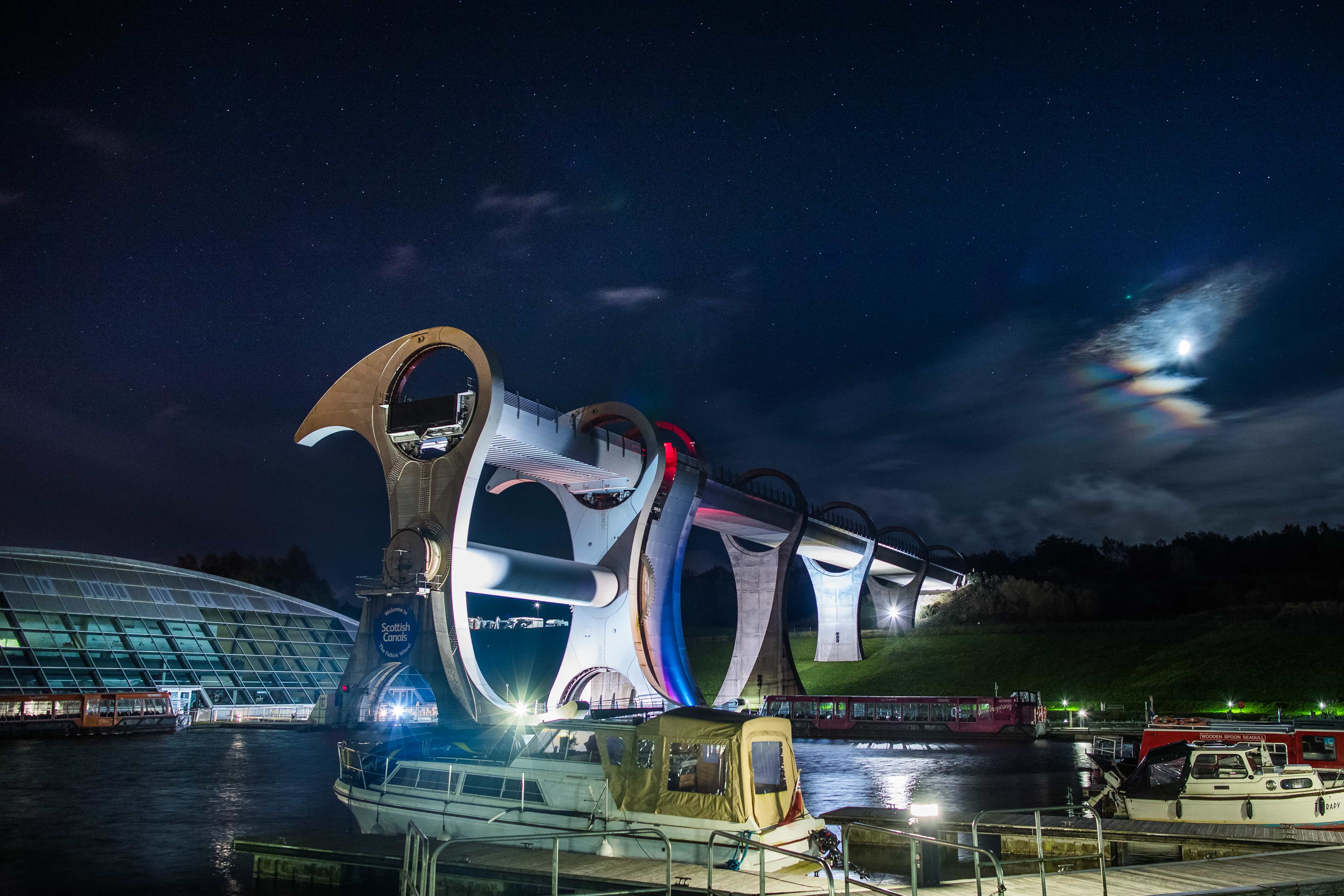 Falkirk Wheel
Falkirk
Adult £9.95 / Child (5-15 yrs) £6.95

Scotland's most exciting example of 21st century engineering, The Falkirk Wheel is the World's only rotating boat lift - lifting boats 115 ft which links the Forth and Clyde Canal with the Union Canal.
Designed to replace a series of lock gates built in the 19th century The Wheel is the showpiece of the Millennium Link project where coast-to-coast navigation of the canals has been re-established for the first time in over 40 years. This fabulous journey was showcased on the very popular TV series Great Canal Journeys, with Timothy West and Prunella Scales.
The star of many a You Tube video – watch the rotating lift in action.
A short walk from The Falkirk Wheel, you can visit Rough Castle Roman Fort, on the Antonine Wall – one of the best preserved sections of this UNESCO World Heritage site.
The Falkirk Wheel is only a short ten minute drive or bus trip from the historic Falkirk Town Centre where you will find a great range of independent retailers, shopping centres and a fine selection of cafes and restaurants.
As featured in:
As featured in Series 2 of Channel 4's Great Canal Journey saw Timothy West and Prunella Scales embark on a spectacular canal journey across Britain and abroad.